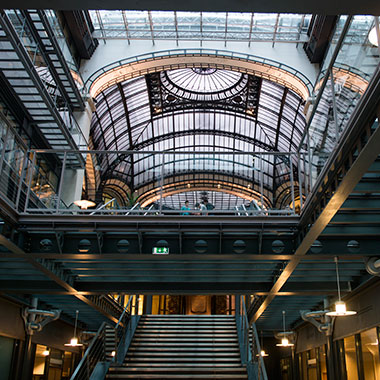 ABC arbitrage Asset Management offers quantitative trading strategies through funds, harnessing sophisticated technology to achieve superior risk-adjusted returns.
The firm manages assets for some of the largest institutional investors globally.

We conduct scientific analysis to find niche trading opportunities across liquid markets.
We use a systematic framework to develop strategies that focus on short and medium term horizons.
We design strategies which look to mitigate drawdowns while being uncorrelated to traditional markets.
ABCA
Reversion Fund
Launched in May 2010
Strategy applies theories of mean reversion to relationships between major financial indices and is designed to perform in volatile markets.
Universe : Global Financial Futures
#Market Neutral #Relative Value #Mid Frequency
Minimum Investment : 1 million EUR
ABCA
Opportunities Fund
Launched in October 2015
Diversified, multi-asset strategy with an objective to produce consistent levels of return that aim to be uncorrelated to market movements.
Universe : Equities / Global Futures
#Diversified #Multi Asset #Absolute Return
Minimum Investment : 1 million EUR
ABCA Reversion Fund and ABCA Opportunities Fund are Alternative Investment Funds (AIF) domiciled in Dublin and are only offered to professional and qualified investors.
ABC arbitrage Asset Management is licensed (license no. GP-04000067) and approved by AMF to act as an Alternative Investment Fund Manager (AIFM), in accordance with Directive 2011/61/EU. It is authorised to provide services in France and in Ireland on a passported basis.
Swiss Representative : ARM Swiss Representatives SA, Route de Cité-Ouest 2, 1196 Gland, Switzerland.
Swiss Paying agent : Banque Cantonale de Genève, 17 quai de l'Ile, 1204 Geneva, Switzerland.
News & awards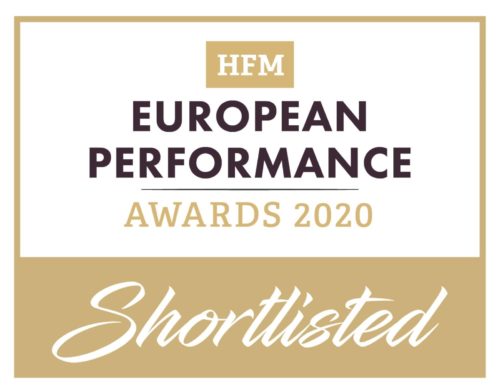 HFM 2020
ABCA Reversion is nominated at HFM European Awards 2020 in the category of the best "Quantitative strategy under $500m".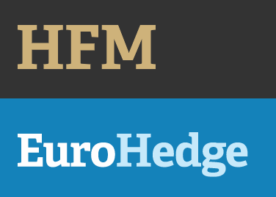 Eurohedge Article
"ABC arbitrage shines in market volatilty" (May 2020).



Article (requires subscription)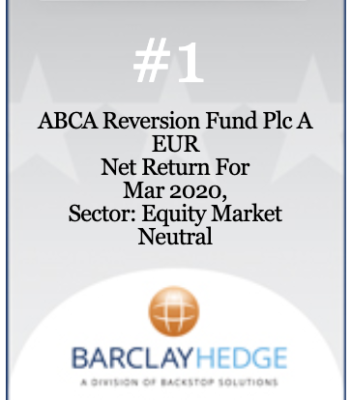 Barclayhedge 2020
ABCA Reversion wins the March 2020 Awards in "Equity Market Neutral Strategies".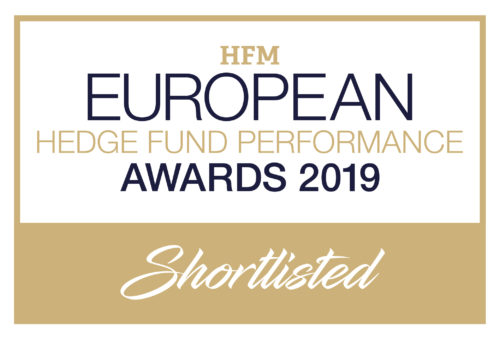 Eurohedge 2019
For the second year in a row, our fund ABCA Opportunities is nominated at the EuroHedge Awards 2019.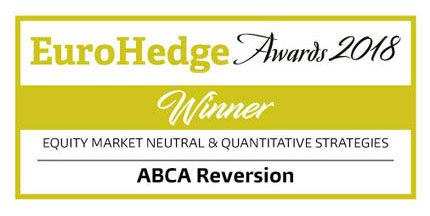 Eurohedge 2018

ABCA Reversion wins the 2018 Awards in "Market Neutral and Quantitative Strategies".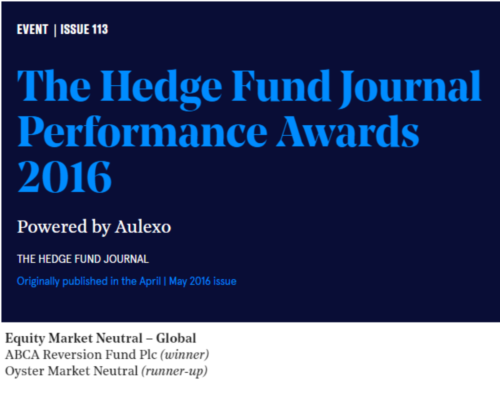 The Hedge Fund Journal 2016
ABCA Reversion wins the 2016 Awards in "Equity Market Neutral Strategies".